Consumers' System 1 response to your names
The latest thinking in Behavioural Economics techniques is that the combination of implicit and explicit response is the most powerful predictor of behaviour. Acacia Avenue's approach overlays the emotional, more instinctive response with conscious reflections on meaning and its appropriateness to the brand you are naming. Plus, the use of benchmarks gives you the confidence that the names you are testing pass muster up against other new brand names, and that you're not just picking the best of a bad bunch.

Brand names aren't processed rationally, so this approach yields more precise and true-to-life responses. This instinctive choice exercise measures pure preference as well as speed of response, with time pressured association tests to measure the speed with which an association is made. This helps to give a more absolute sense of appeal than just a relative one.
Category:
Product innovation
Countries available:
Canada, United Kingdom, United States
Get Started
Instinctive choice
Emotional response
Spontaneous association
Proposition fit & Brand values
Parent brand fit & Parent brand values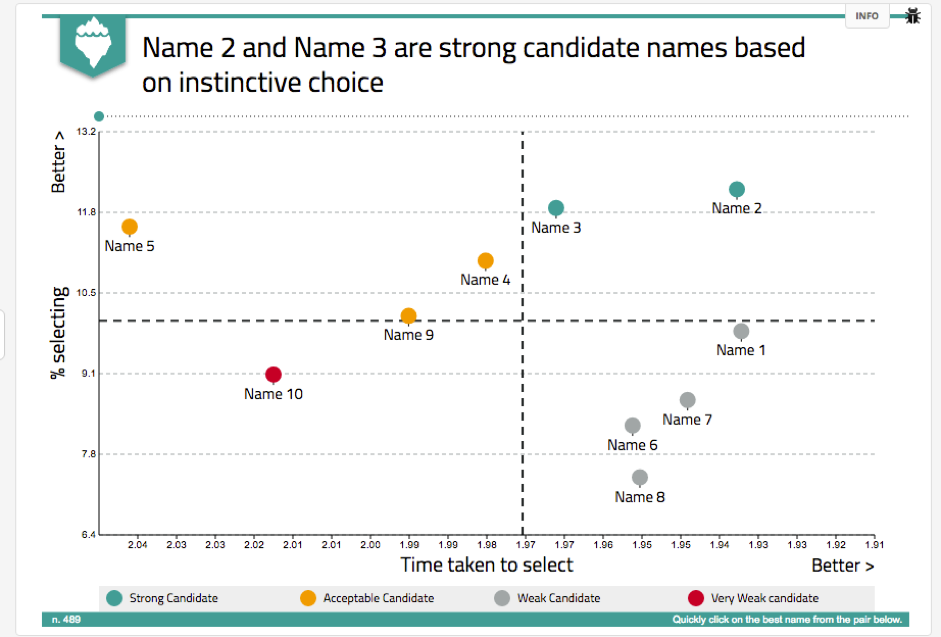 Instinctive choice
See which of your names is preferred and how instinctively accessible they are. Names are exposed in different combinations of pairs, so that each is assessed against the others, giving us a large data bank of preferences.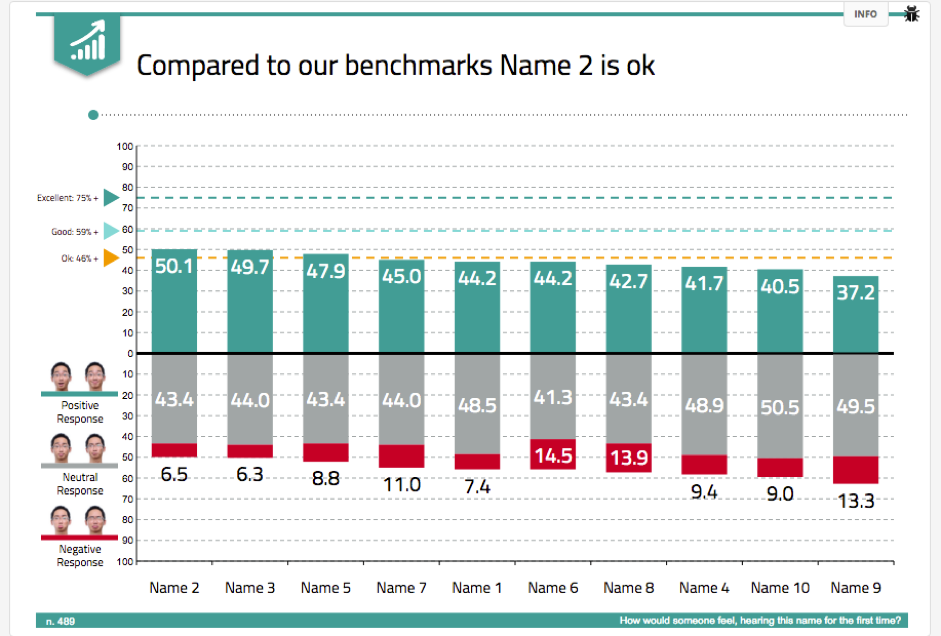 Emotional response
Check how well your names stack up on positive emotional response, based on a non verbal, facial expression scale.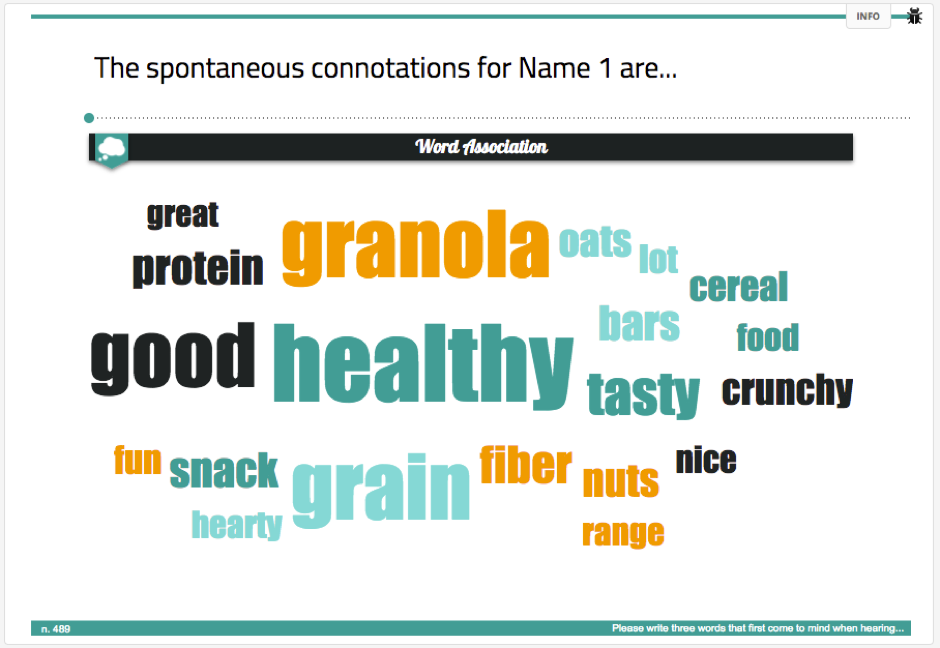 Spontaneous association
Discover the associations carried by each of your names and dig deeper into how the words are perceived tonally.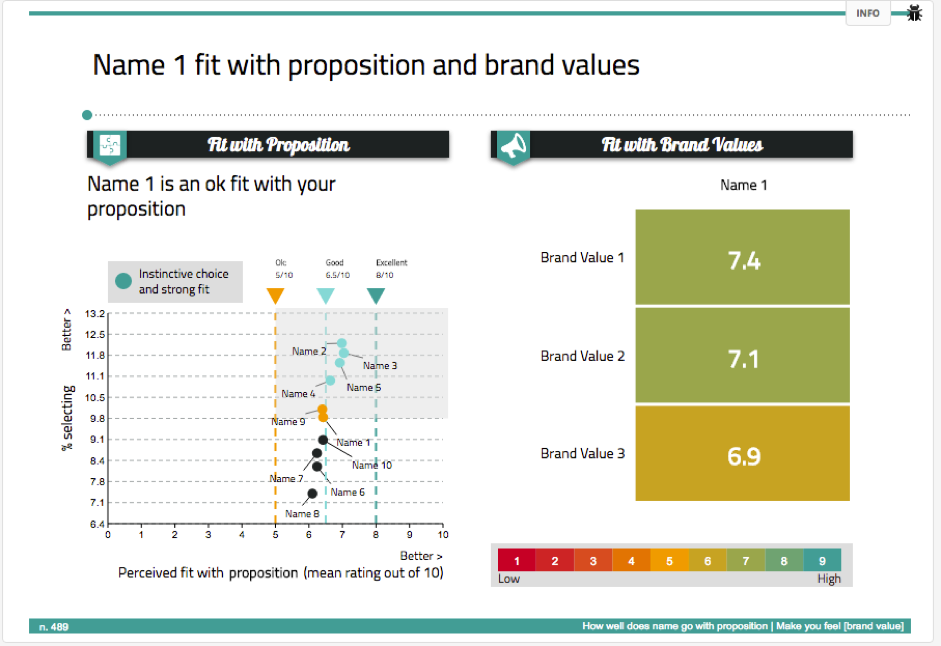 Proposition fit & Brand values
Identify which names are good at evoking your desired brand values and which bear a strong fit with your proposition.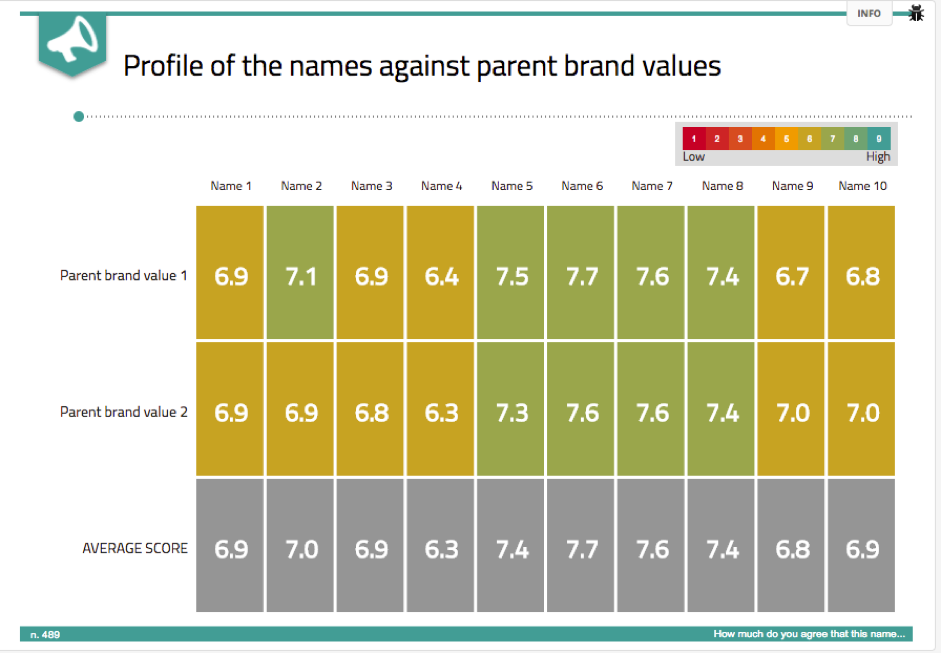 Parent brand fit & Parent brand values
See which names are more closely associated with your parent brand and how strongly they echo your desired brand values.
We keep our prices low by automating the entire research process from sample to survey.
While there is a basic price for each of our different research applications, you can customise your research project by changing the number and demographic of the people taking your survey.
Chat online
Get an instant answer.
Call ZappiStore
If you have a question, speak to a member of our team.