Get quick-fire answers to big brand questions
Created by award winning brand consultancy Added Value, Snapshot is a breakthrough new brand insight solution designed to provide quick-fire inspiration for clients and their agencies. It features a proprietary set of tools with a track record of adding inspiration to the brand discovery process and offers low cost and quick answers to big brand questions.


Snapshot has been designed to address two specific opportunities:
Brand Owners who need a fast, fresh take on their brand's state of health and vitality.
Agencies who need fresh information to facilitate creative ideas and inspiration, for on-going projects or pitches
Snapshot tells you:
Brand Equity – how strong are you today?
Brand VIBE – are you leading, lagging or walking with the cultural pack? How does your VIBE perform relative to your Equity?
Brand Character – are you who you think you are?
Countries available:
Australia, Canada, France, Germany, United Kingdom, United States
Get Started
Brand Equity
Cultural Traction™
CharacterLab™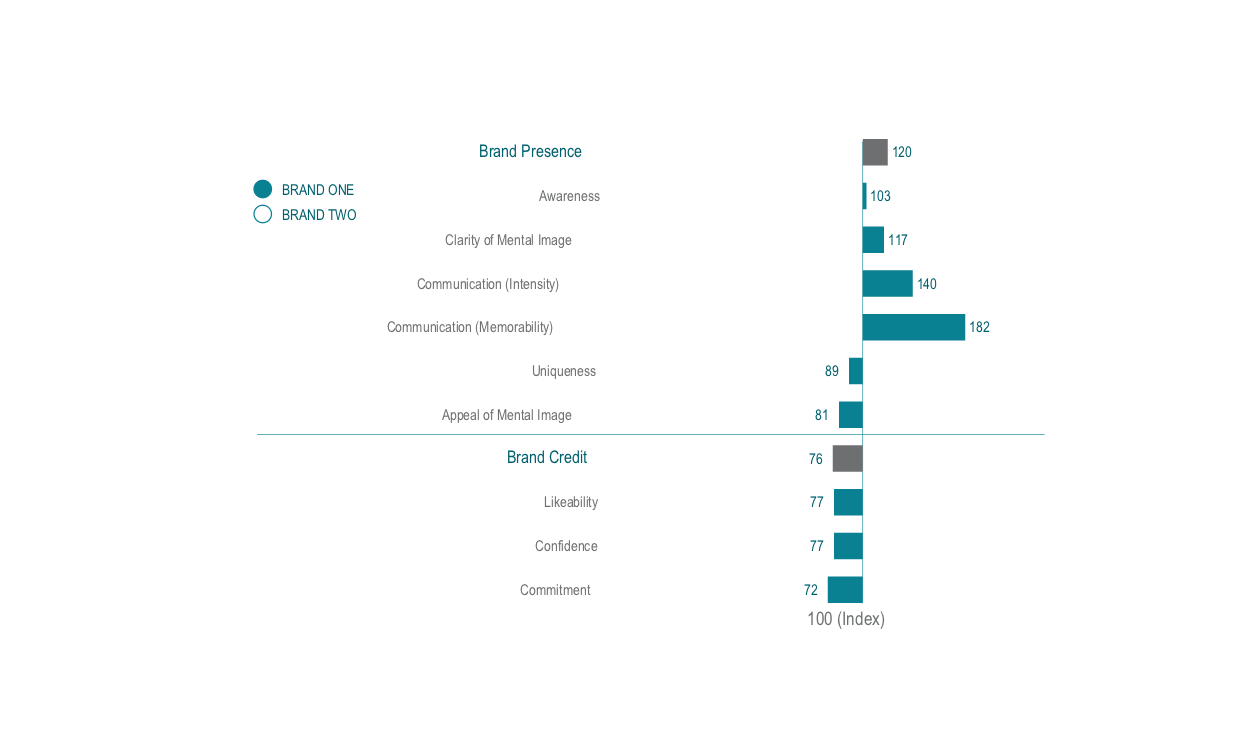 Brand Equity
Measure your brand's health to understand your brand's appearance in the eye of consumers and the emotional bond that it has created with them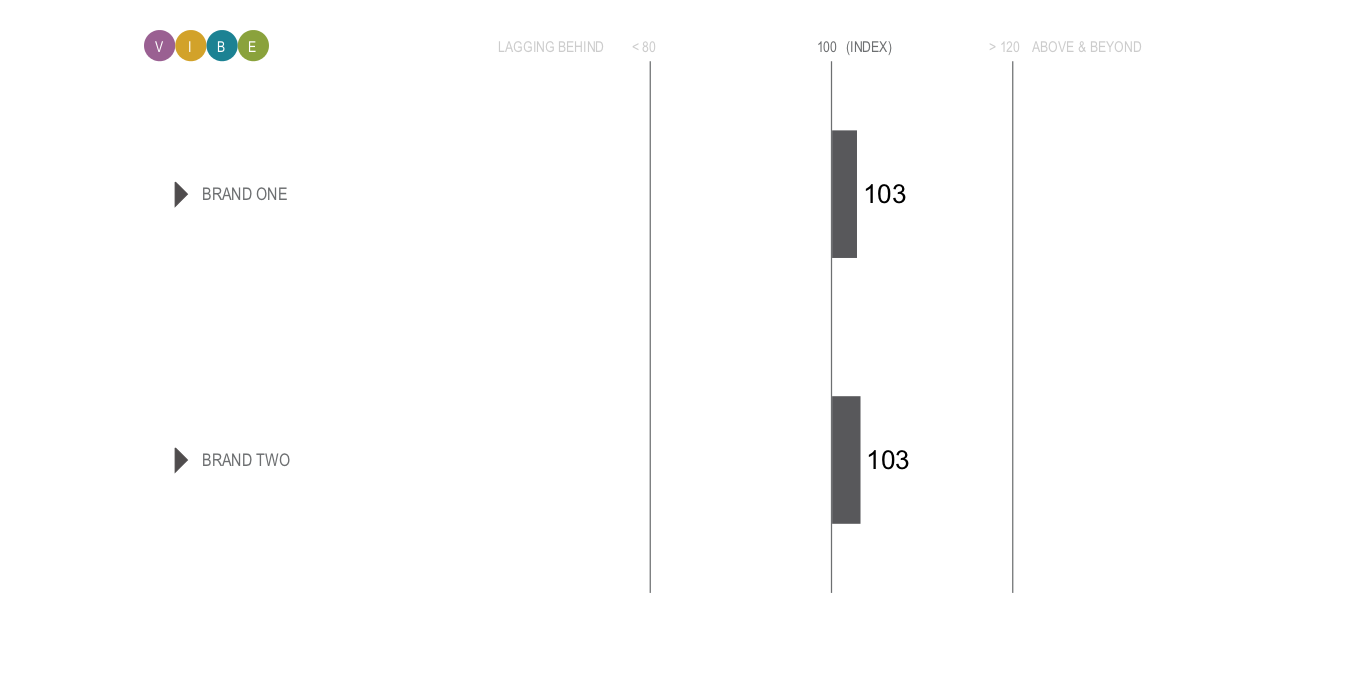 Cultural Traction™
Understand how your brand is connecting with the cultural zeitgeist.
Cultural Traction™ enables brand owners to quantify their brands' vibrancy (VIBE) in culture, by measuring how Visionary, Inspiring, Bold and Exciting a brand is perceived to be. Knowing your brand's cultural VIBE can help drive strategy, in particular, through insight into whether the brand needs to be infused with fresh cultural capital to be more successful. Early data suggests that Cultural Traction may be a leading indicator of advocacy and growth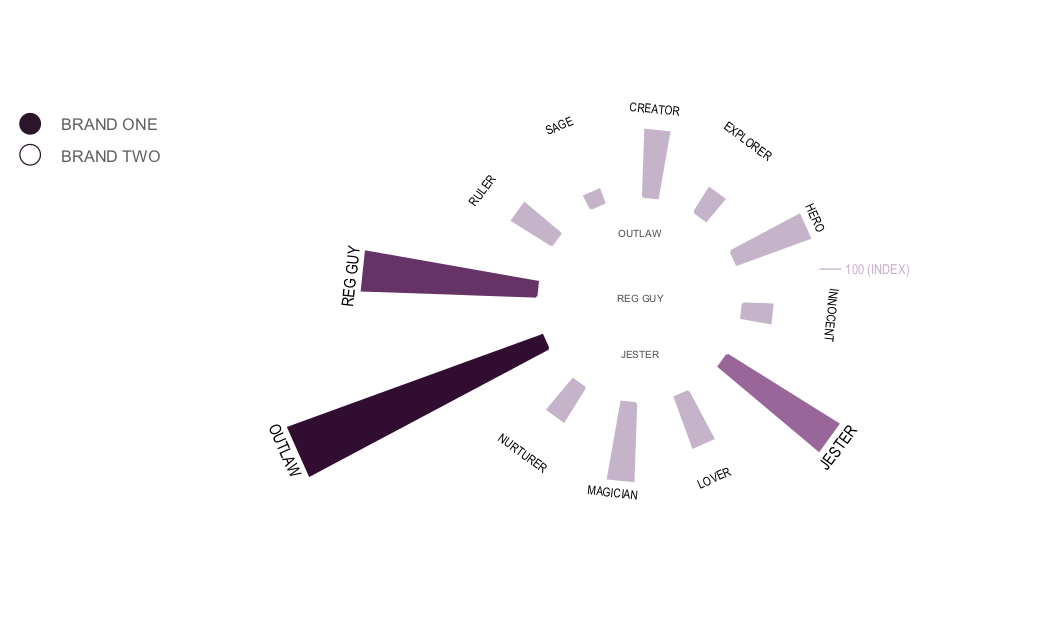 CharacterLab™
Assess your brand's character vs. the competition.
CharacterLab™ helps agencies uncover a brand's primary and secondary archetypes, identifies how strong the archetypes are, and illustrates how distinct their archetypes are from their competition. This enables you to define a brand character with a distinctive voice and appearance across all markets and touch points.
We keep our prices low by automating the entire research process from sample to survey.
While there is a basic price for each of our different research applications, you can customise your research project by changing the number and demographic of the people taking your survey.
Chat online
Get an instant answer.
Call ZappiStore
If you have a question, speak to a member of our team.