Capture the collective wisdom of your target audience to predict in-market success.
Grounded in behavioral science and economics, prediction markets are a highly validated research method used to predict marketing and business outcomes rather than summarize opinion. The Consensus Point approach relies on a proven prediction market algorithm, with a 90% hit rate in identifying trends and consumer behavior. Prediction markets have been shown to identify disruptive or break-through concept potential better than traditional testing. The further out from an event, the more accurate prediction markets become compared to "claimed" future behavior.
Consumer Markets

Discover the trends, ideas, products and services that will create the most impact.

Concept Testing

Determine high potential ideas, identify winning concepts, predict new product successes or source of volume.

Creative Testing

Evaluate the effectiveness of your advertising, messaging, claims, and positioning, to make sure your comms will drive consumer action.

Package Testing

Check if your pack design motivates purchase and identify opportunities for optimization.
'
Category:
Product innovation, Creative testing, Pack testing
Countries available:
Australia, Brazil, Canada, Canada French, China, France, Germany, Italy, Japan, Korea (South), Mexico, Spain, United Kingdom, United States, United States - (Hispanic)
Get Started
Overview
Prediction Likelihood Index (PLI) summary
Spread Analysis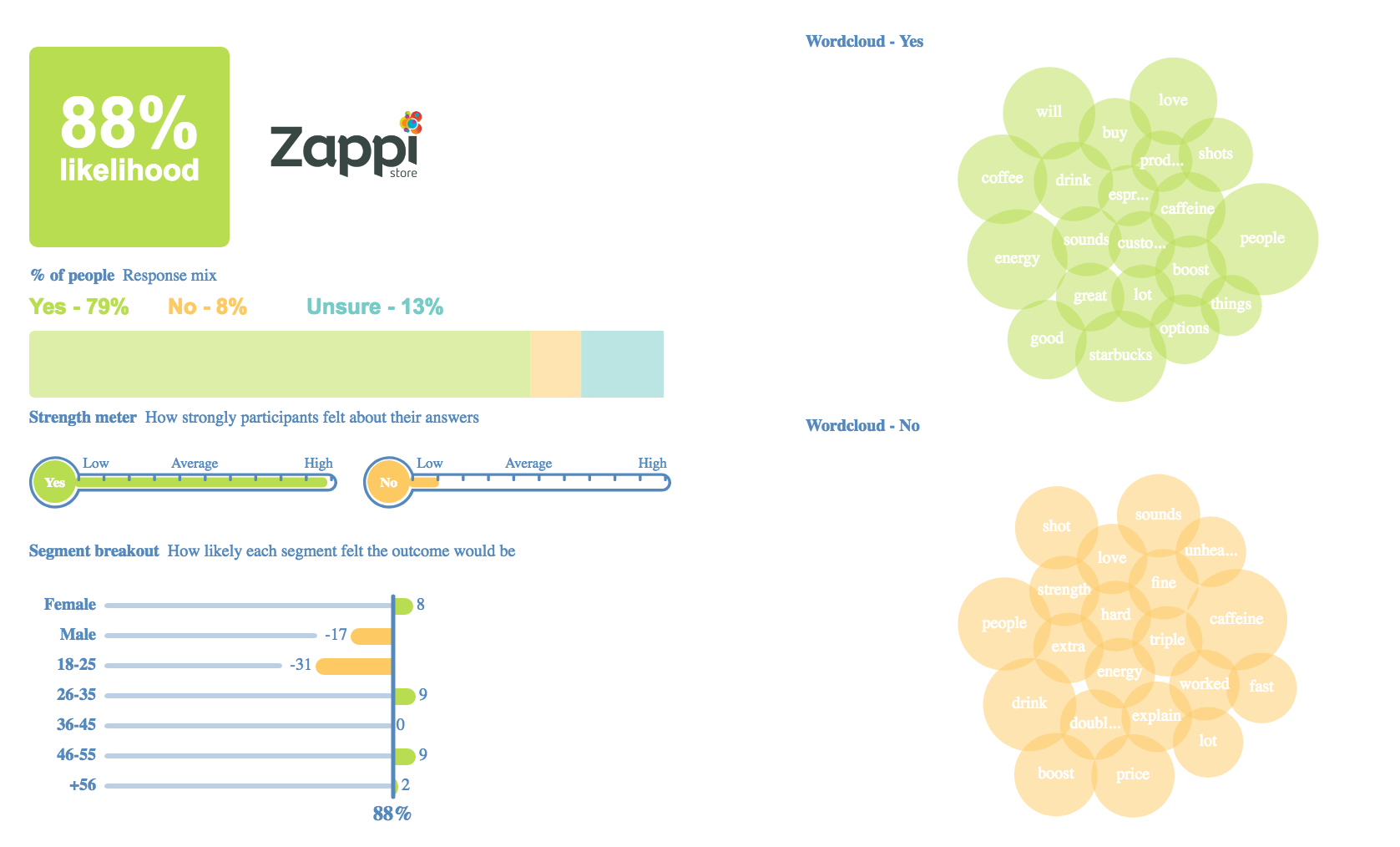 Overview
Prediction metrics are different from scalar survey measures. In a prediction market, as participants invest tokens in outcomes, the "score" of the outcome changes in real-time, with the sum of the scores in each question equal to 100%. In Huunu, scores equate to probabilities of outcomes.
The Consensus Point research platform yields the following predictive metrics:
Prediction Likelihood Index is an overall summary prediction score that is calculated as a result of two metrics:  Preference Prediction Score and Strength Meter.
Preference Prediction is the proportion of participants betting for and against each outcome or answer choice
Strength Meter summarizes the "intensity" of the positive and negative betting activity on each outcome or answer choice.
Qualitative Guidance in the form of word clouds, providing detailed rationale on positive and negative predictions.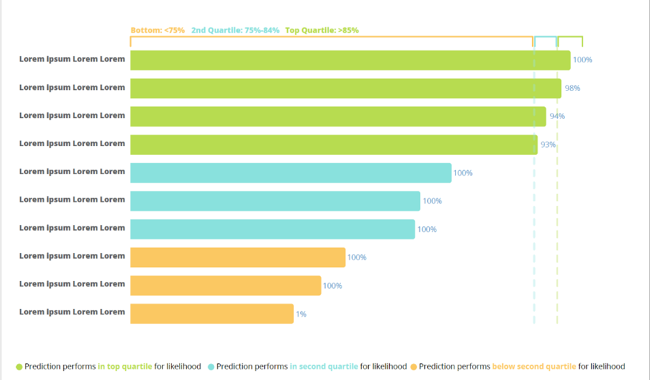 Prediction Likelihood Index (PLI) summary
PLI is the collective judgement of a crowd, predicting the likely outcome of a business question. By comparing a PLI score against our validated database of norms, we are able to accurately predict how likely each prediction is to occur.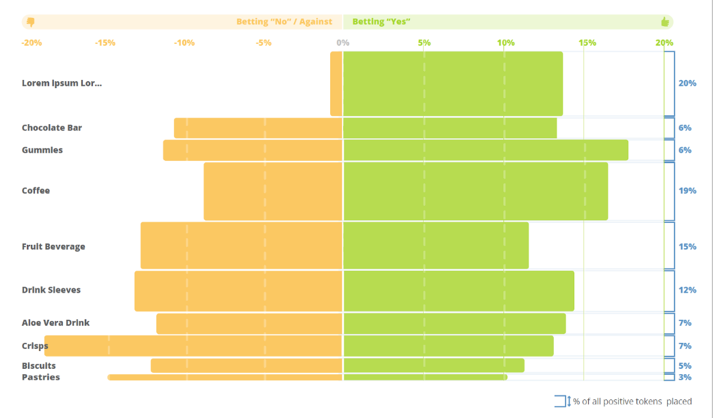 Spread Analysis
Predict your concepts' overall potential with our unique spread analysis of actual betting behavior. Participants bet with emotion and confidence to help you uncover opportunities and barriers that survey scales often miss. On top of that, your breakthrough and niche innovation ideas will actually have a fair shot to get to the next level of development!
Key metrics
Consumers & Markets

Adoption
Purchase Intent
Improve Lives
Category Growth
Frequency
Jobs To Be Done

Concept Testing

Purchase / Usage / Trial
Relevance
Advantage
Uniqueness
Benefits
Reasons to Believe
Solves a Problem
Source of Volume

Creative Testing

Purchase Motivation
Usage Motivation
Trial Intent
Impact
Uniqueness
Believability
Brand Fit

Pack Testing

Stands Out on the Shelf
Easy to Understand
Motivation
Pricing
Uniqueness
Purchase Intent
Purchase Frequency
We keep our prices low by automating the entire research process from sample to survey.
While there is a basic price for each of our different research applications, you can customise your research project by changing the number and demographic of the people taking your survey.
Chat online
Get an instant answer.
Call ZappiStore
If you have a question, speak to a member of our team.