Evaluate print and outdoor ads in as few as 6 hours.
Know if your static ads are strong enough to run. Test ads in a day with Millward Brown's validated copy testing solution.
LinkNow for Static provides a quick evaluation of how your print and outdoor ads will perform, in as little as six hours. Drawing on Kantar Millward Brown's validated framework of ad performance, LinkNow for Static delivers the measures that matter for success, specifically an ad's ability to attract and hold people's attention, whether it is building the intended brand associations and the likelihood of it building predisposition for the brand in the short and long term.
Use LinkNow for Static to:
Quickly understand the strength of your ad
See how your ad compares to competitors' ads
Test different versions of your ad to see which will best achieve your goals.
Category:
Creative testing
Countries available:
Australia, Brazil, Canada, Canada French, China, Denmark, France, Germany, Indonesia, Ireland, Italy, Mexico, Netherlands, Singapore, Spain, Sweden, Turkey, United Kingdom, United States
Get Started
Overall Summary
Engagement Summary
Brand Associations
Predisposition - Persuasion
Detailed Measure View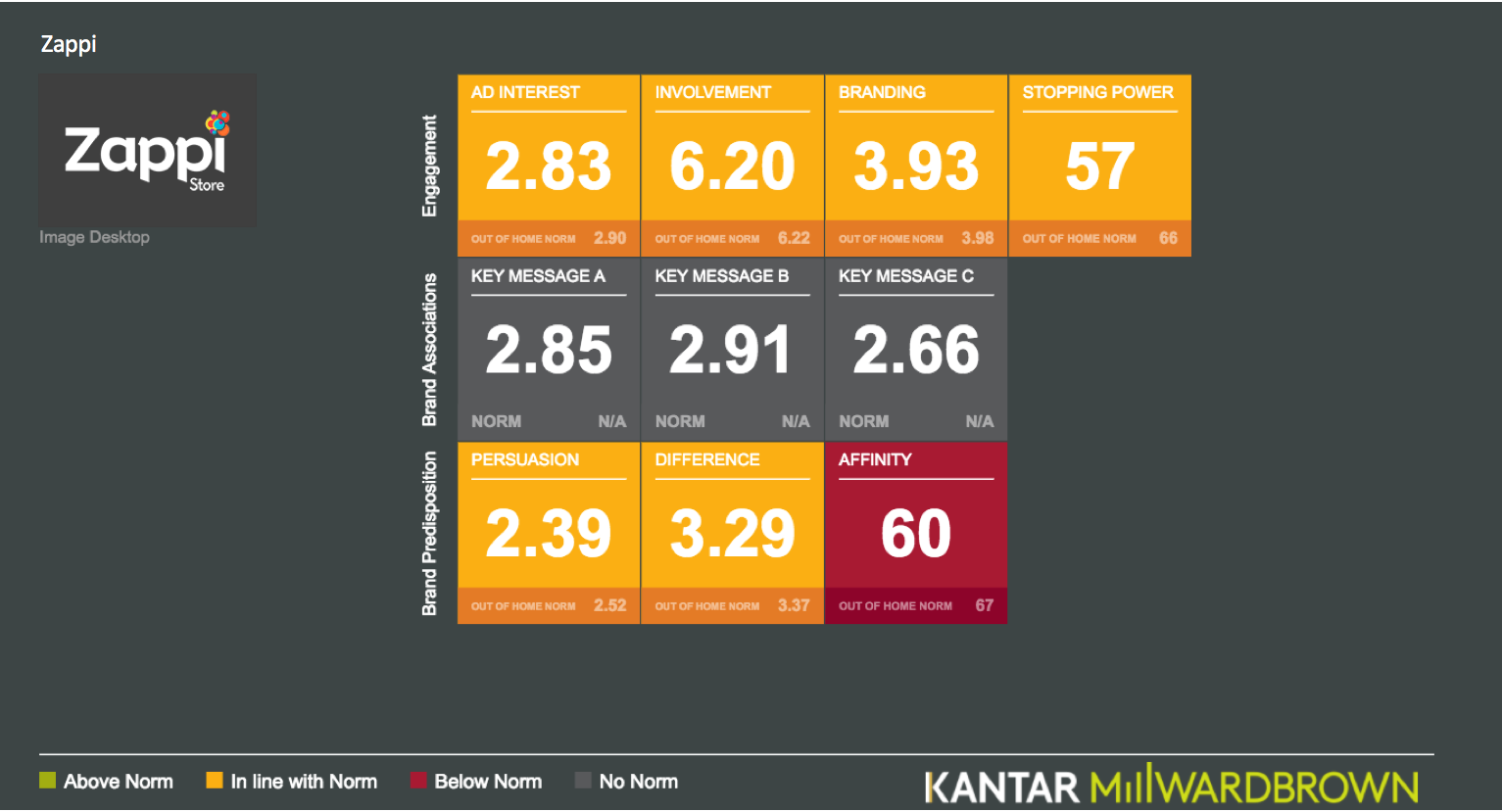 Overall Summary
A simple, colour-coded snapshot of overall performance telling you in a single glance how each ad tested has performed versus norms on key success metrics.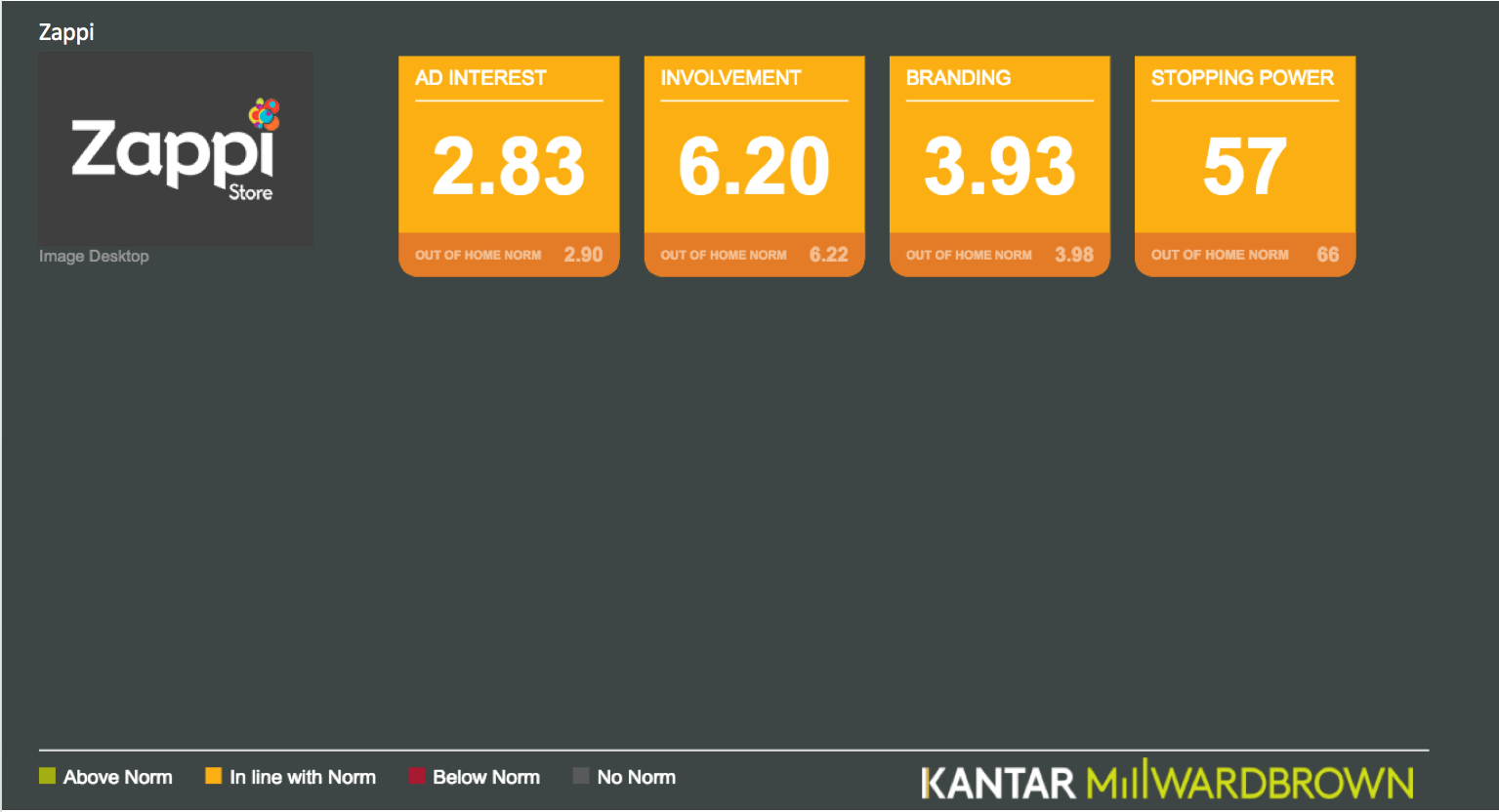 Engagement Summary
Measures to help you understand the creative impact of your ad: how well the ad will capture people's attention and how strongly it links to your brand.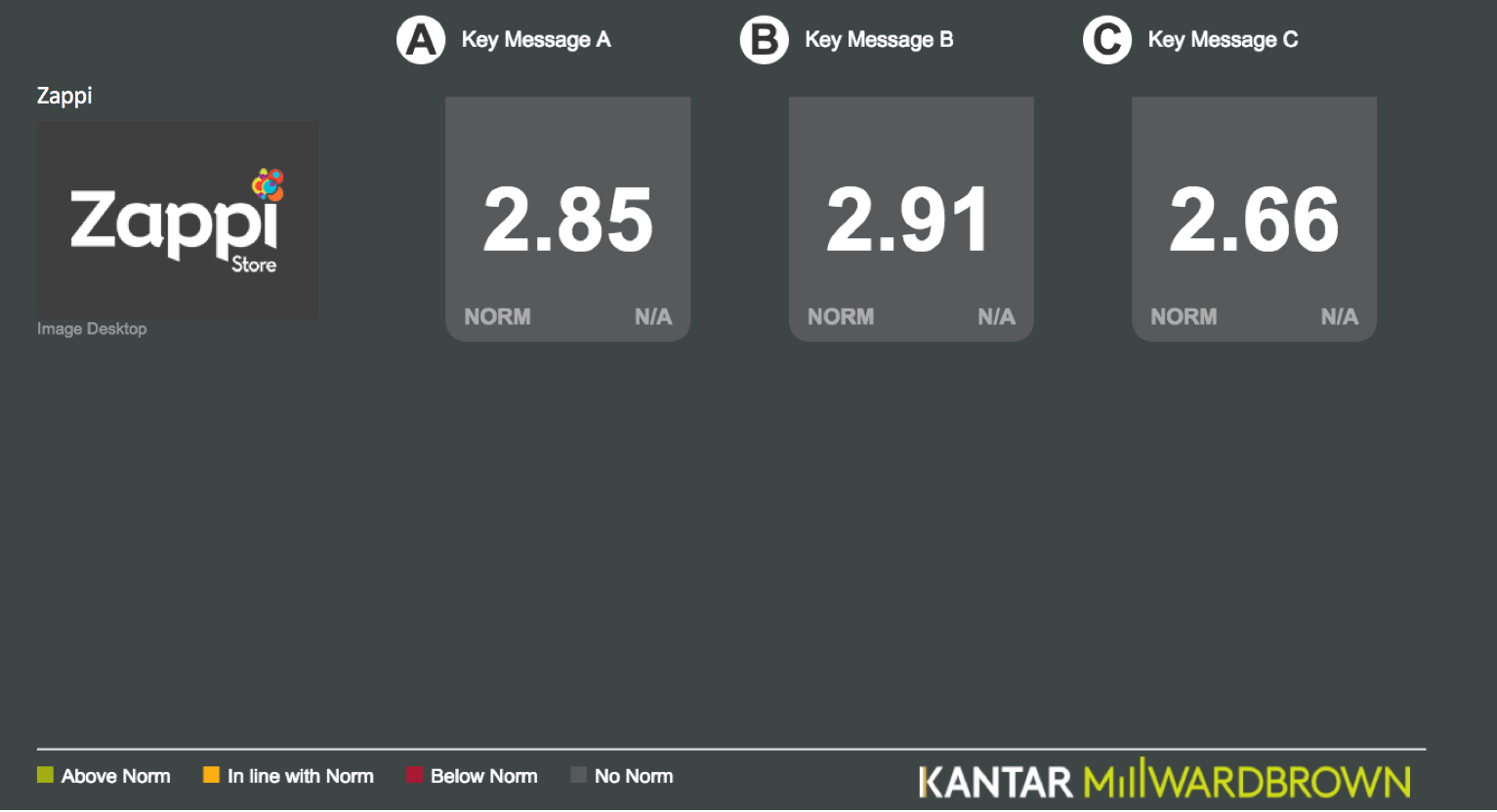 Brand Associations
A read of which of the associations you want your ad to build are being taken away.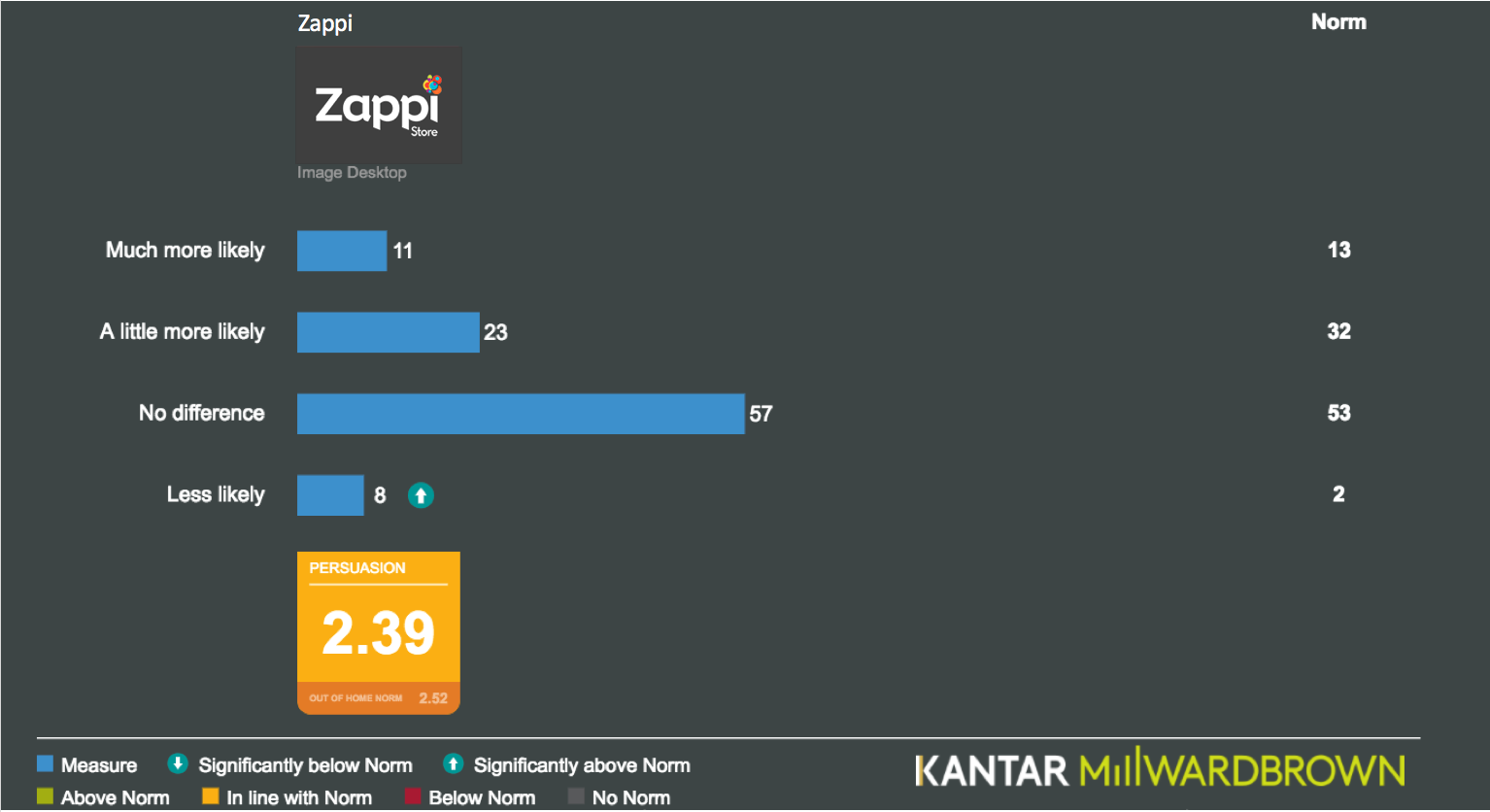 Predisposition - Persuasion
If your ad is seeking short-term sales through persuasion, you can understand how your ad is performing amongst different user groups and understand what is driving or undermining persuasive power.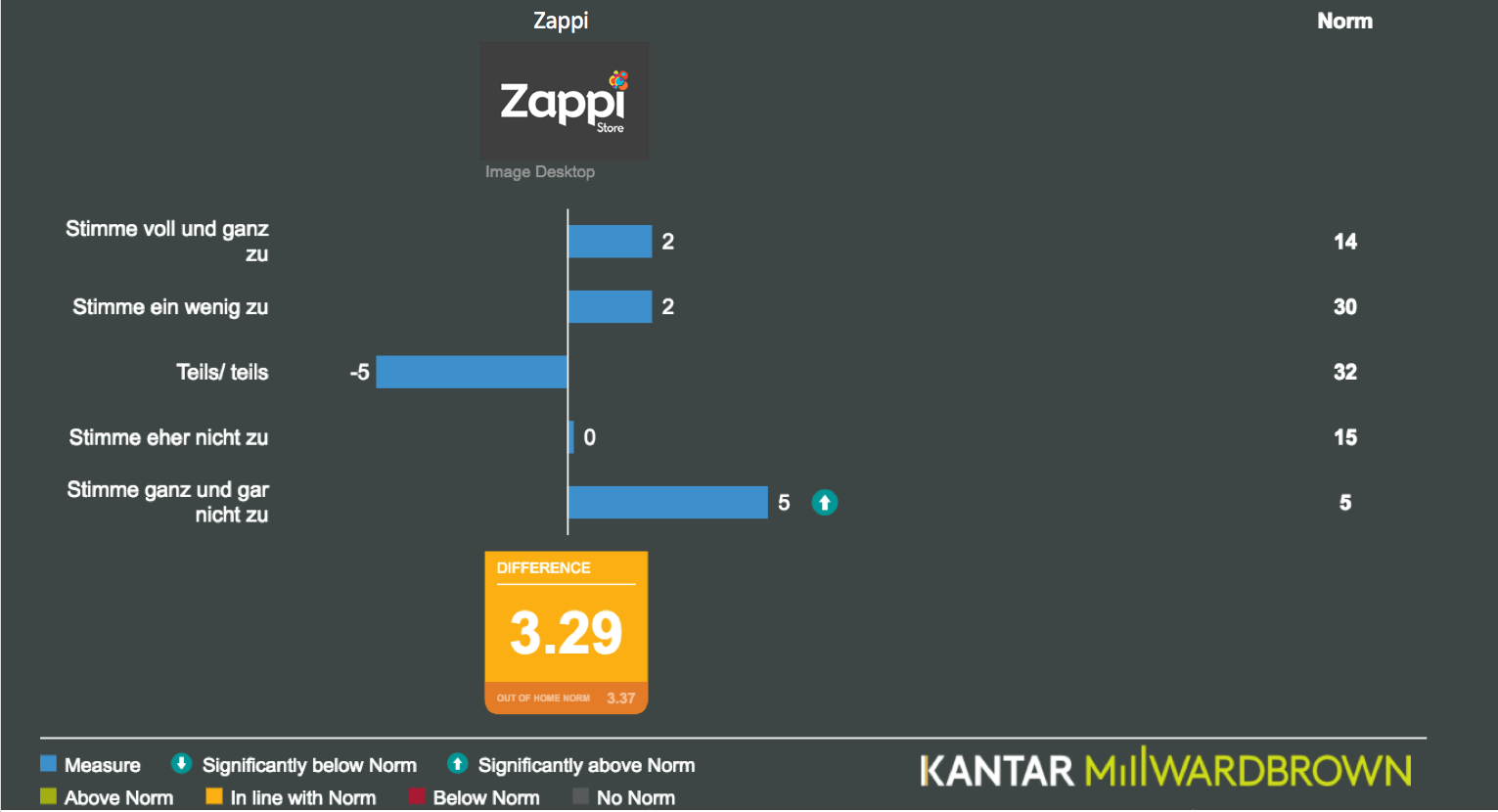 Detailed Measure View
A detailed look at every data point for every question asked, allowing a granular comparison of scores across all the ads you have tested.
We keep our prices low by automating the entire research process from sample to survey.
While there is a basic price for each of our different research applications, you can customise your research project by changing the number and demographic of the people taking your survey.
Chat online
Get an instant answer.
Call ZappiStore
If you have a question, speak to a member of our team.