Take your digital in-context testing to the next level
Know your digital ads will deliver ROI before spending your media budget. Is your online video, display ad, Facebook or mobile creative strong enough to run? Find out quickly and at a low cost with LinkExpress, a creative evaluation solution that draws on Kantar Millward Brown's validated framework of ad performance.

LinkExpress predicts how well an ad will perform in market and helps explain why. Will it attract and hold people's attention? Will it go viral? What do people like & dislike about the ad? Does it deliver messages that will build intended brand associations? What is the likelihood the ad will generate predisposition for the brand in the short and long term?

Use LinkExpress from Kantar Millward Brown to evaluate a single ad or multiple executions to see which ad is strongest.

Currently available in UK, US and Australia.

Note: This solution is only available via Kantar Millward Brown.
If you are interested in this product please get in touch with your local Kantar Millward Brown contact or by following this link
Category:
Digital testing, Creative testing
Countries available:
Australia, Canada, Germany, United Kingdom, United States
Get Started
Overall Summary
Engagement Summary
Engagement Diagnostics
Video Deep Dive
Observed Behavioural Metrics
Brand Associations
Predisposition - Persuasion
Predisposition - Equity
Detailed Measure View
Summary measures
Comprehensive And Customisable
Kantar Millward Brown Service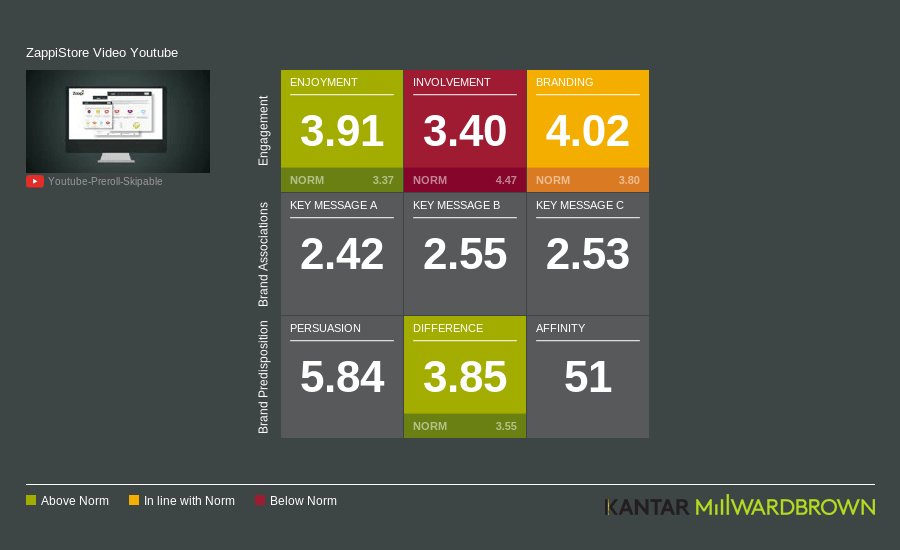 Overall Summary
A simple, colour-coded snapshot of performance, showing you at a glance how each ad tested performed versus norms across key success metrics.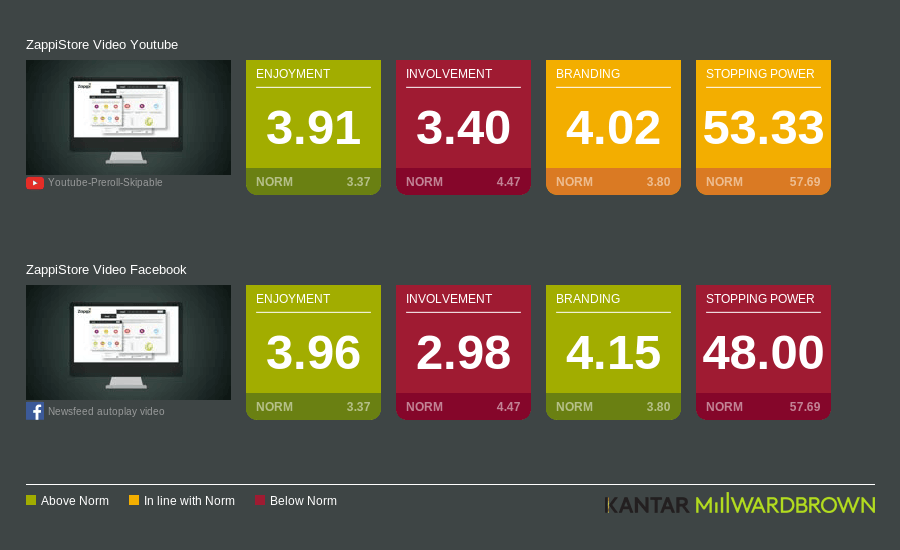 Engagement Summary
Measures to help you understand the creative impact of your ad: how well the ad will capture people's attention and how strongly it links to your brand.
Engagement Diagnostics
Understand what is driving and holding back engagement via verbatim likes and dislikes.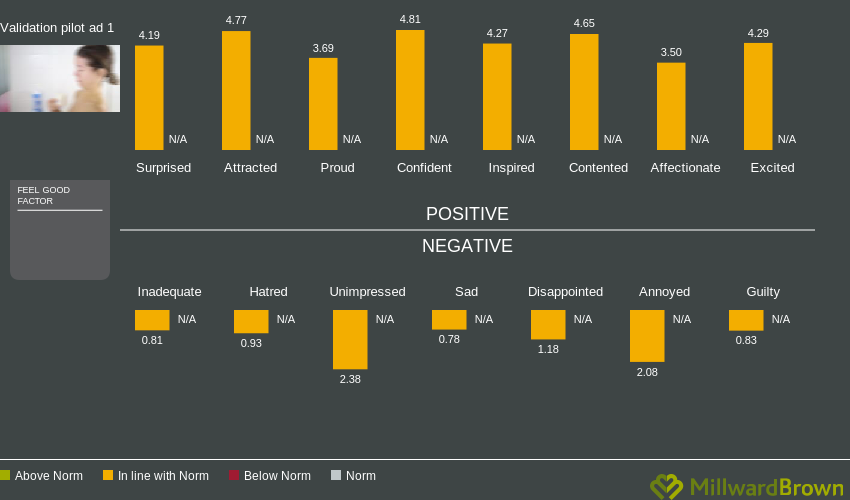 Video Deep Dive
For video tests we provide a comprehensive emotional response diagnosis. We also evaluate distinctiveness and buzz potential which we know are key to a video being shared.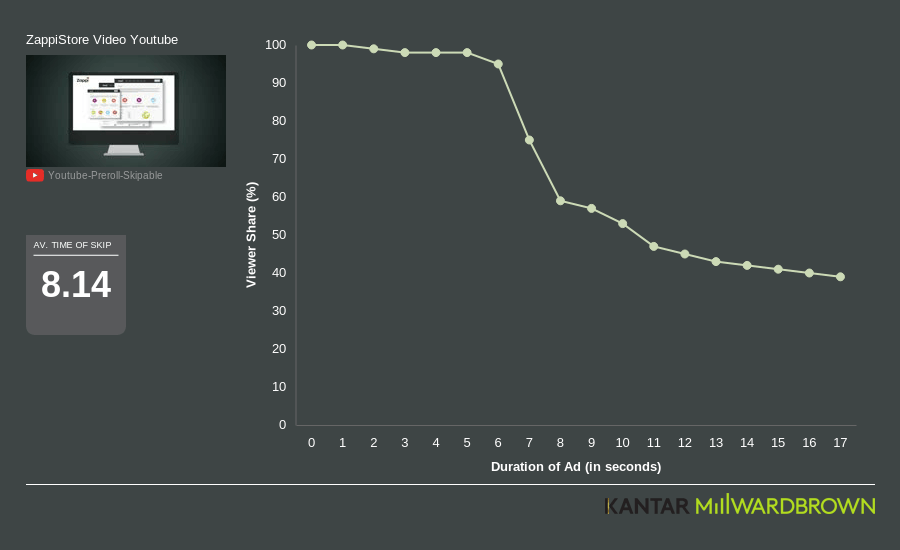 Observed Behavioural Metrics
Using ad-replacement technology we are able to show online video on a YouTube page and Facebook ads on a respondent's Facebook page. We record how long respondents view the ads, did they like and share them, etc. to understand how much attention and engagement they can generate.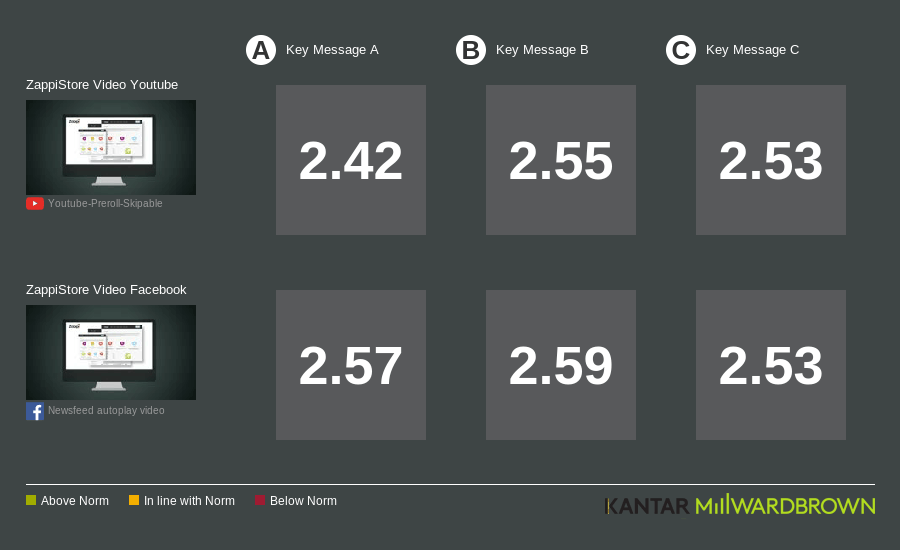 Brand Associations
Measure how strongly the associations you want your ad to build will stick in people's minds.
Diagnose this with an assessment of how well the ad is understood.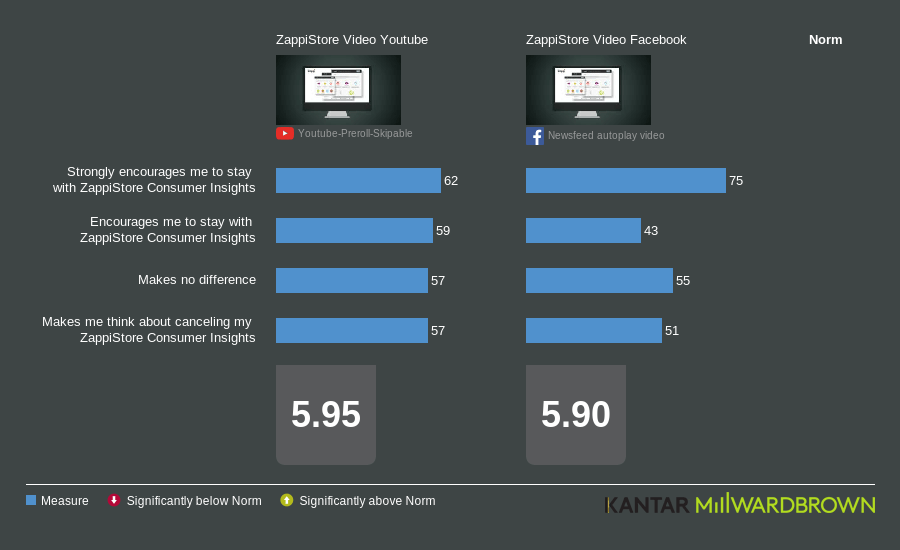 Predisposition - Persuasion
If your ad is designed to drive short-term sales through persuasion, understand how the ad is performing among different user groups.
Then diagnose this performance by exploring how well the ad conveyed new, credible or believable information.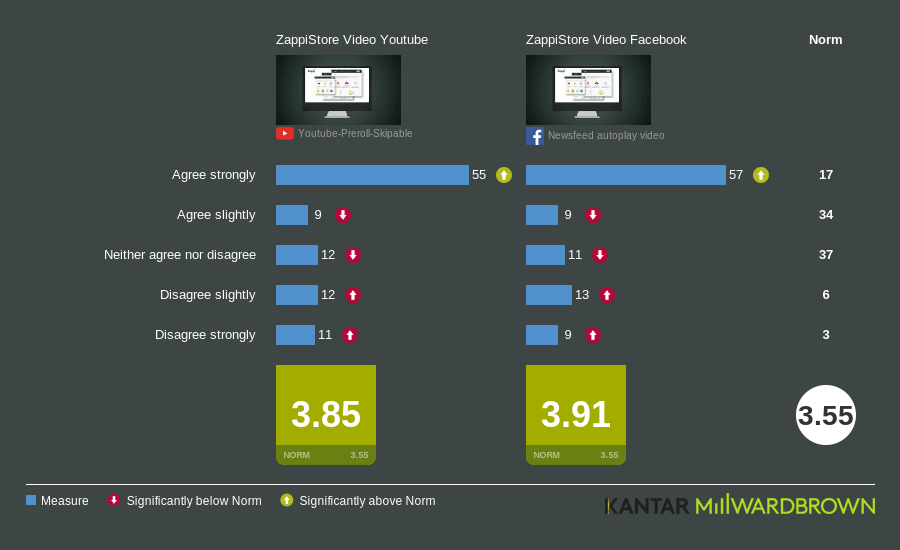 Predisposition - Equity
Brands that are meaningful, different and salient command a greater market share, are more likely to grow and are able to charge a premium. LinkExpress tells you if your ad is building meaningful and different associations for your brand.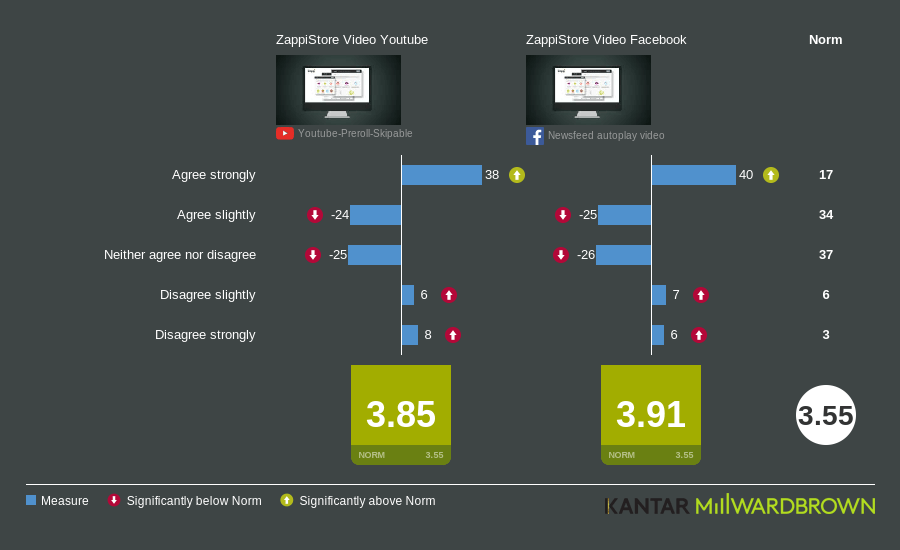 Detailed Measure View
A detailed look at each data point, for every question asked, provides a granular comparison of scores across all the ads you've tested.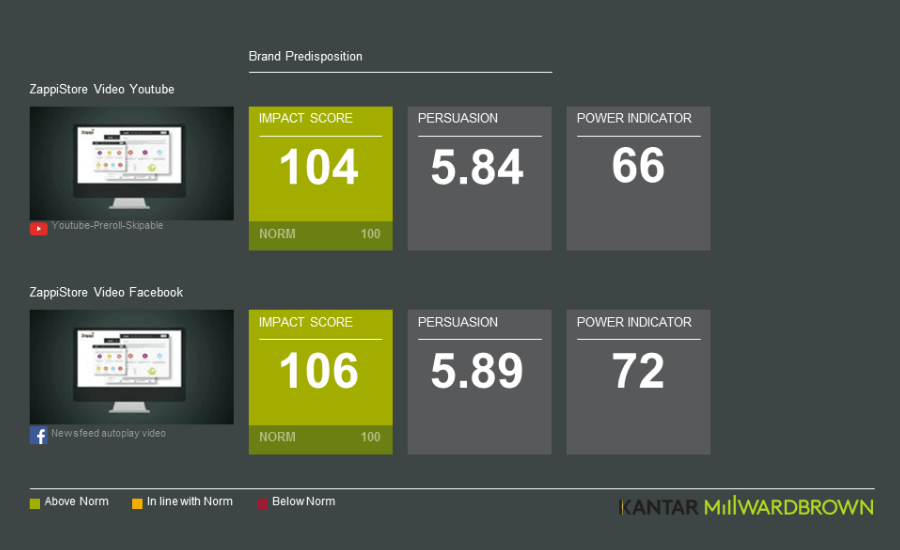 Summary measures
The summary report includes three validated summary metrics: the Impact score (for market cut through), a prediction of viral potential for videos and the full Power Contribution score (summary of the ad's overall likely effectiveness).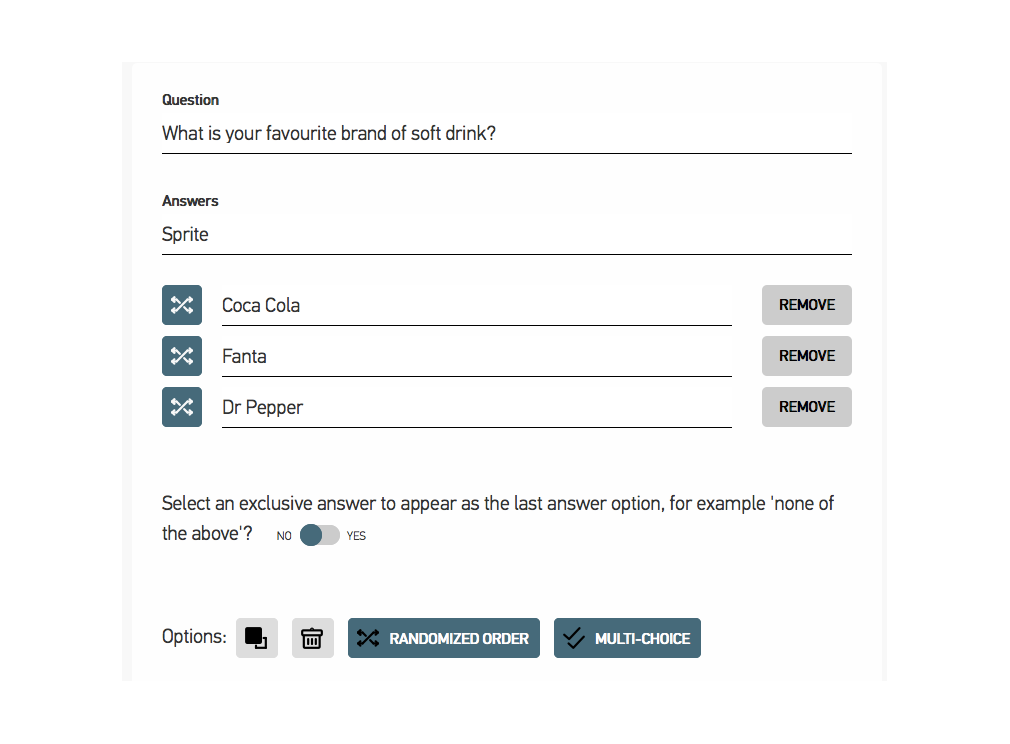 Comprehensive And Customisable
LinkExpress for Digital provides a comprehensive evaluation covering all key MB metrics, and the solution also allows you to include two custom questions for unusual brand or ad specific issues.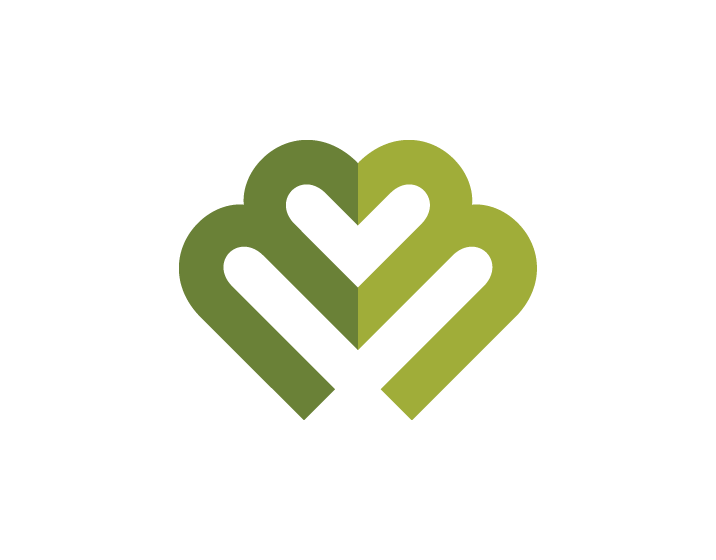 Kantar Millward Brown Service
All LinkExpress for Digital studies include the services of Kantar Millward Brown experts to set up the study, talk you through the findings and provide access to our learnings.
Chat online
Get an instant answer.
Call ZappiStore
If you have a question, speak to a member of our team.