Know if your TV creative is strong enough in as few as 6 hours
Know your ads will deliver ROI before spending your media budget. Is your ad strong enough to run? Find out quickly and at a low cost with LinkNow, a creative evaluation solution that draws on Kantar Millward Brown's validated framework of ad performance.

LinkNow predicts how well an ad will perform in market. Will it attract and hold people's attention? Does it deliver messages that will build intended brand associations? What is the likelihood the ad will generate predisposition for the brand in the short and long term?

Use LinkNow from Kantar Millward Brown to evaluate single ads or multiple executions to see which ad is strongest.
Category:
Creative testing
Countries available:
Argentina, Australia, Brazil, Canada, Canada French, Chile, China, Colombia, Czech Republic, France, Germany, Greece, Hong Kong, Hungary, Indonesia, Ireland, Italy, Japan, Mexico, Netherlands, Peru, Philippines, Poland, Portugal, Romania, Singapore, South Africa, Spain, Taiwan, Thailand, Turkey, United Kingdom, United States, United States - (Hispanic), Vietnam
Get Started
Overall Summary
Engagement Summary
Brand Associations
Predisposition - Persuasion
Predisposition - Equity
Detailed Measure View
Summary measures: video
Add Affectiva Facial Coding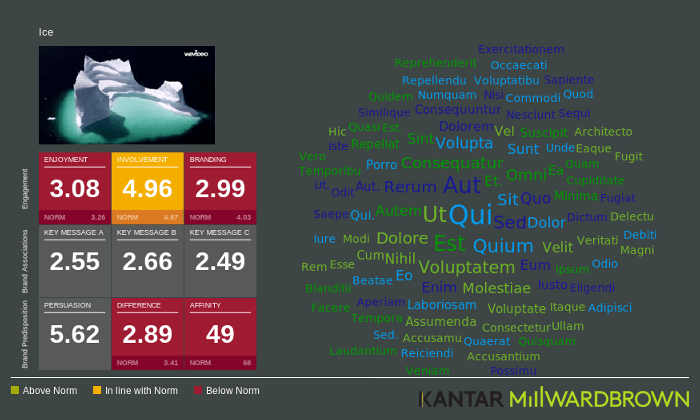 Overall Summary
A simple, colour-coded snapshot of performance, telling you in a single glance how each ad tested has performed versus norms across key success metrics.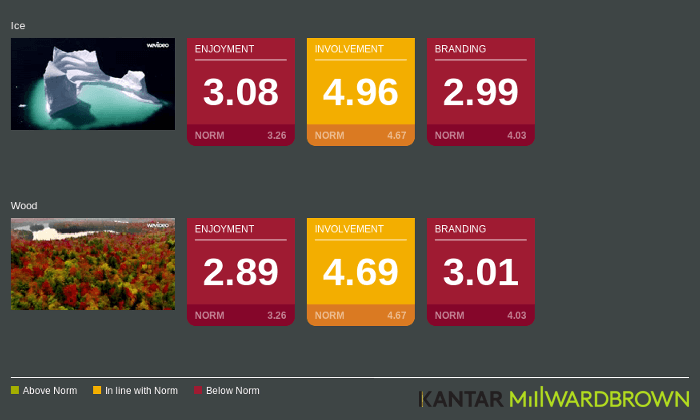 Engagement Summary
Measures to help you understand the creative impact of your ad: how well your ad will capture people's attention and how strongly it links to your brand.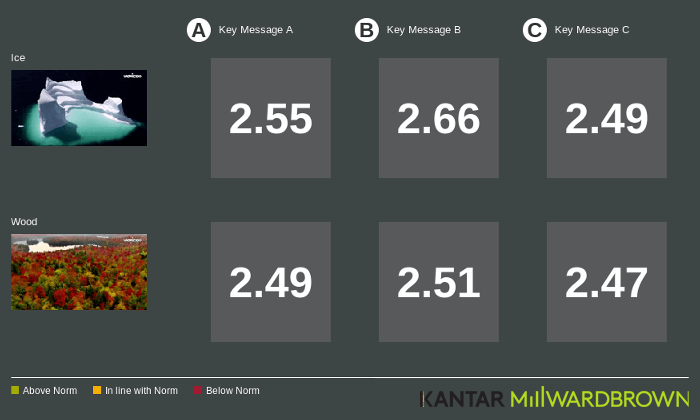 Brand Associations
Measure how strongly the associations you want your ad to build will stick in people's minds.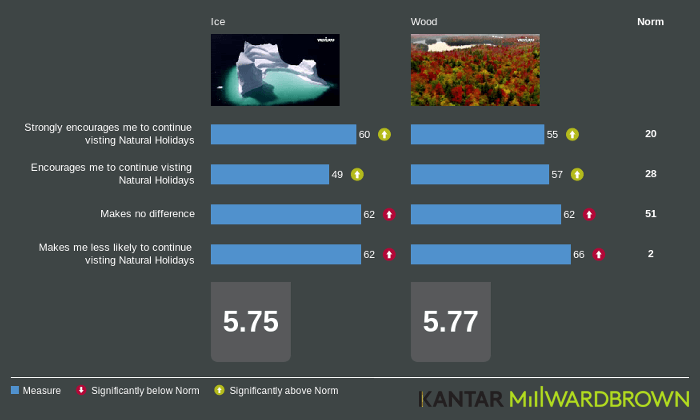 Predisposition - Persuasion
If your ad is designed to drive short-term sales through persuasion, understand how your ad is performing amongst different user groups.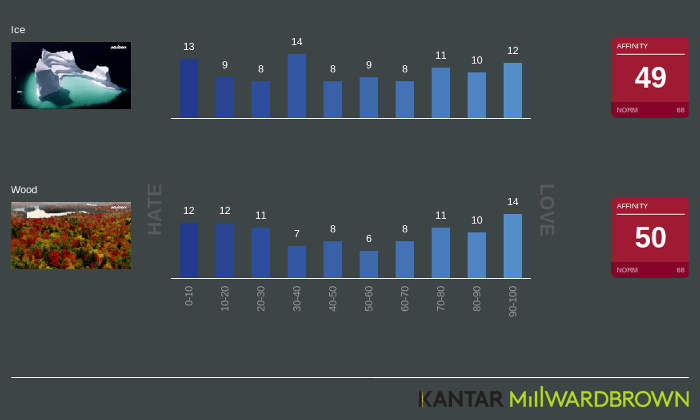 Predisposition - Equity
Brands that are meaningful, different and salient command a greater market share, are more likely to grow and are able to charge a premium. LinkNow tells you if your ad is building meaningful and different associations for your brand.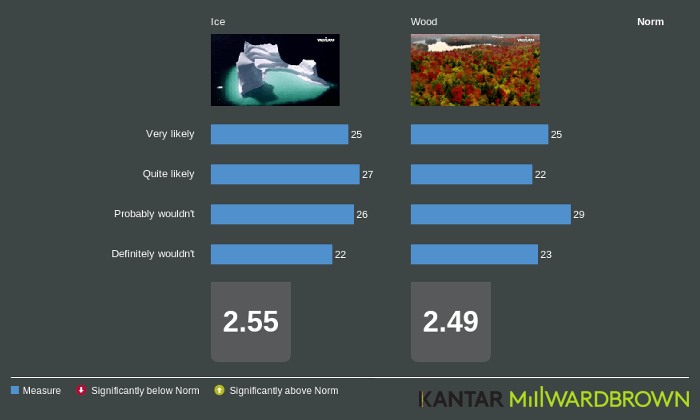 Detailed Measure View
A detailed look at each data point for every question asked, allowing a granular comparison of scores across all the ads you've tested.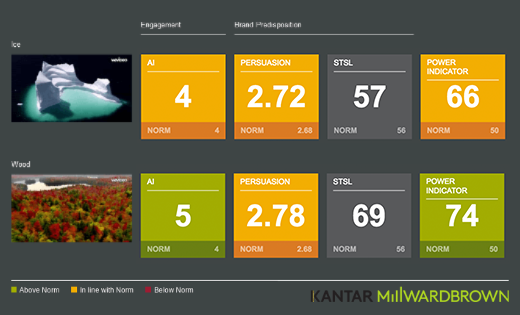 Summary measures: video
Available with the Kantar Millward Brown service package for video, the sales validated Awareness Index Prediction and Short- Term Sales Likelihood scores, along with the Meaningful Difference score, summarise the ad's overall likely effectiveness.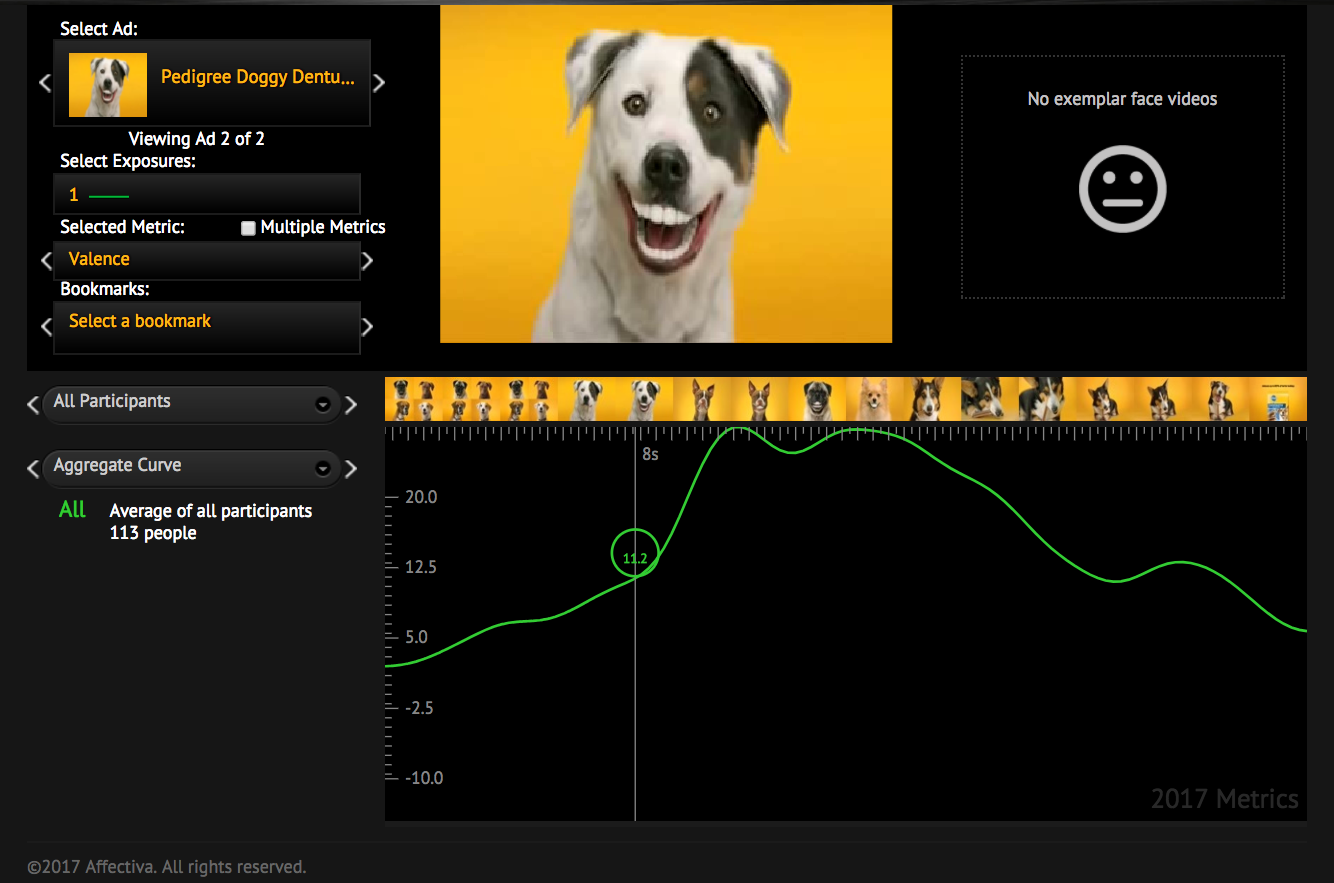 Add Affectiva Facial Coding
Drawing from the world's largest database of emotion response with nearly 6M faces analyzed, Affectiva's emotion recognition technology allows researchers to evaluate moment-by-moment attention and engagement with their ads.
Identify emotional shifts in real time to improve the story flow of ads, create cut downs using the most emotionally engaging moments, test voiceovers and brand reveal moments.
Affectiva Facial Coding Integration
We keep our prices low by automating the entire research process from sample to survey.
While there is a basic price for each of our different research applications, you can customise your research project by changing the number and demographic of the people taking your survey.
Chat online
Get an instant answer.
Call ZappiStore
If you have a question, speak to a member of our team.