Measure emotional reactions to your static ads, visualise which areas were liked or disliked and understand why.Discover what consumers said about your creative - the good and the bad.Check messaging cut-through for your ad and evaluate its strength using our range of proprietary metrics, including our trademark Lovers and Haters score.
Category:
Creative testing
Countries available:
Argentina, Australia, Austria, Brazil, Canada, Canada French, Chile, China, Colombia, Czech Republic, France, Germany, Greece, Hong Kong, Hungary, India, Indonesia, Ireland, Italy, Japan, Malaysia, Mexico, Netherlands, New Zealand, Norway, Peru, Philippines, Poland, Portugal, Romania, Saudi Arabia, Singapore, South Africa, Spain, Sweden, Taiwan, Thailand, Turkey, United Kingdom, United States, United States - (Hispanic), Venezuela, Vietnam
Watch the setup tutorial
Get Started
Lovers & Haters Summary
Heatmaps
Likes & Dislikes Word Clouds
Key Messages
Emotional Comparison
Emotional Engagement
Key Measures
Story Recall
Key Word Clouds
Custom Questions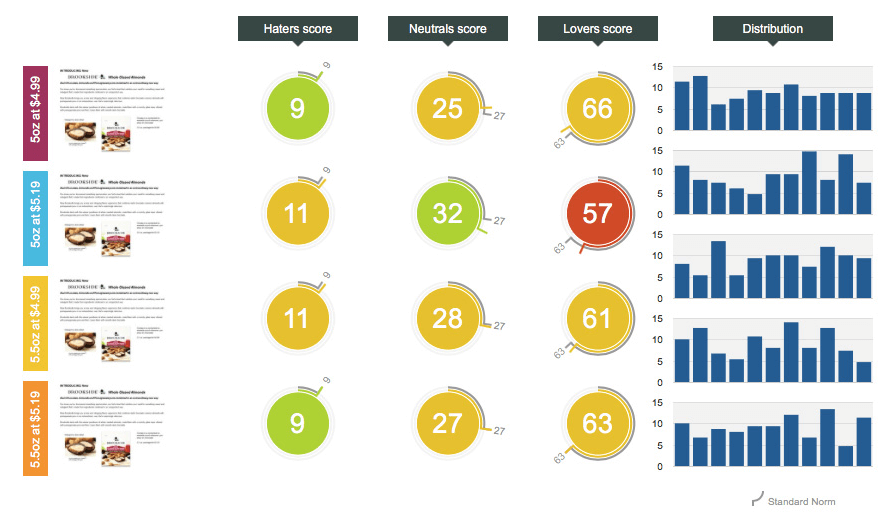 Lovers & Haters Summary
Learn how many people loved, hated or were indifferent to areas of your idea.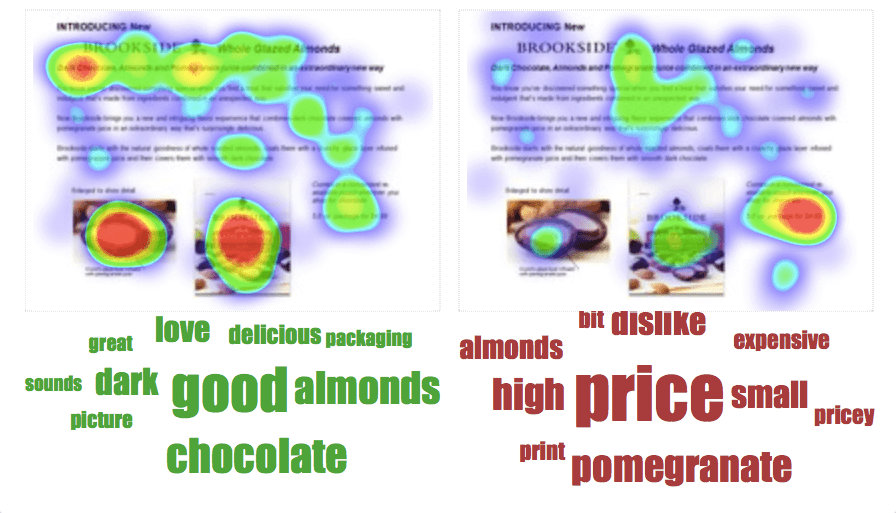 Heatmaps
Get detailed feedback on which areas of your creative respondents liked or disliked using our heatmap technology.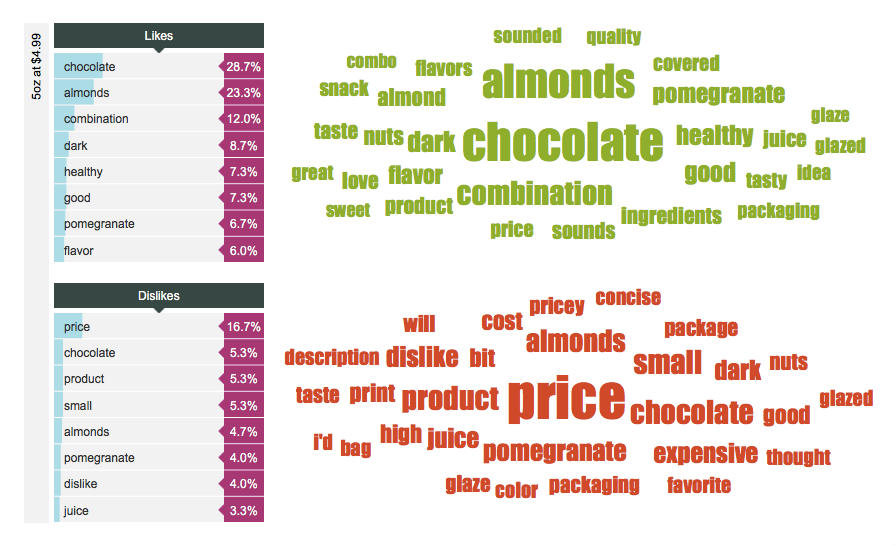 Likes & Dislikes Word Clouds
View consumers' verbatim responses to what they liked and disliked about your ad.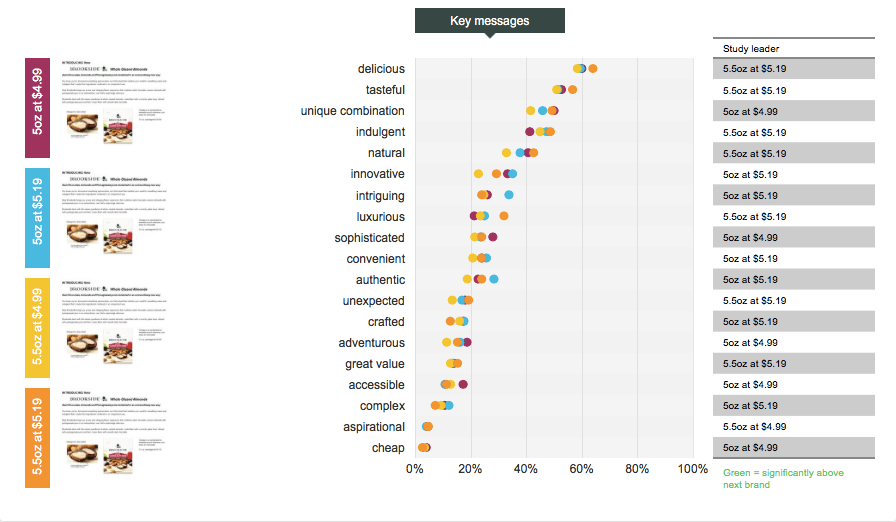 Key Messages
Discover which key messages resonate with consumers after viewing your advert.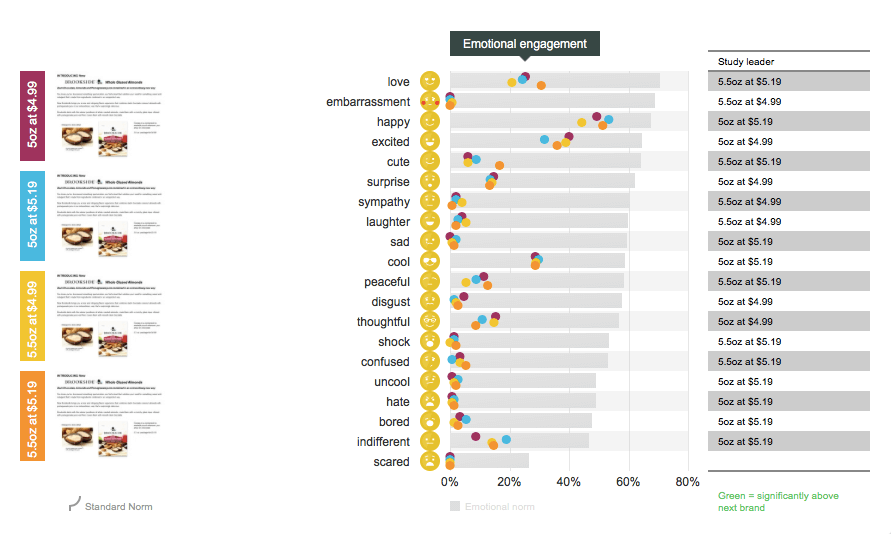 Emotional Comparison
Quantify emotional reactions to your creative using respondents' associations with our list of emoticons.
Emotional Engagement
Track the most frequently occurring emotions against the strength of emotion felt.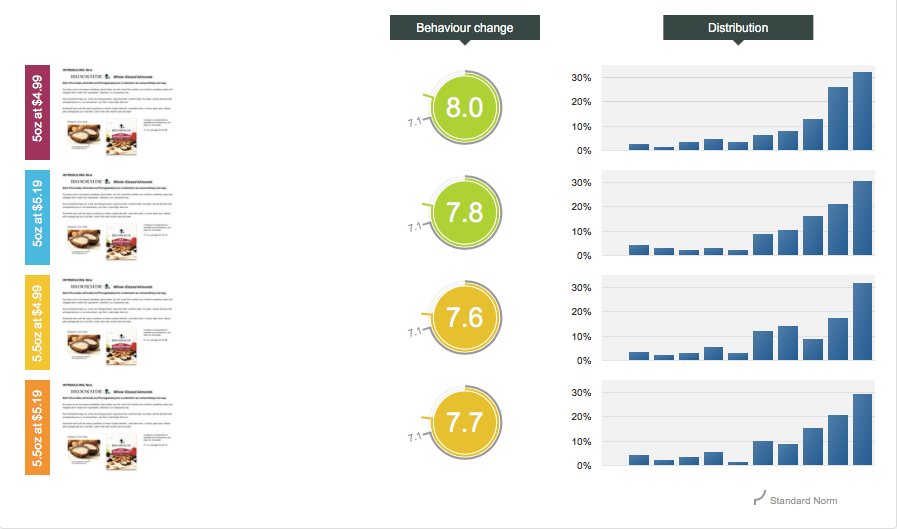 Key Measures
Evaluate your creative against targeted metrics of enjoyment, purchase intent, relevance, likeability, uniqueness, brand feeling and linkage, claims believability and viral likelihood.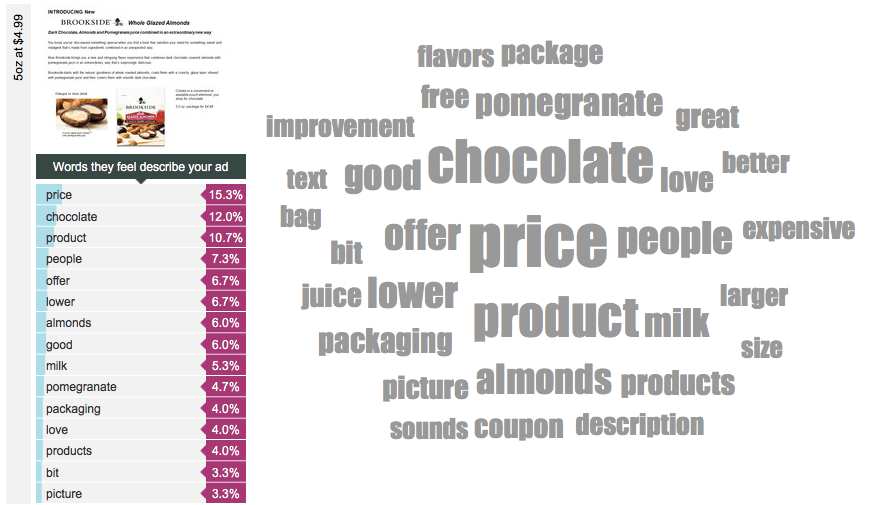 Story Recall
See what story consumers take away after seeing your ad through the story recall word clouds.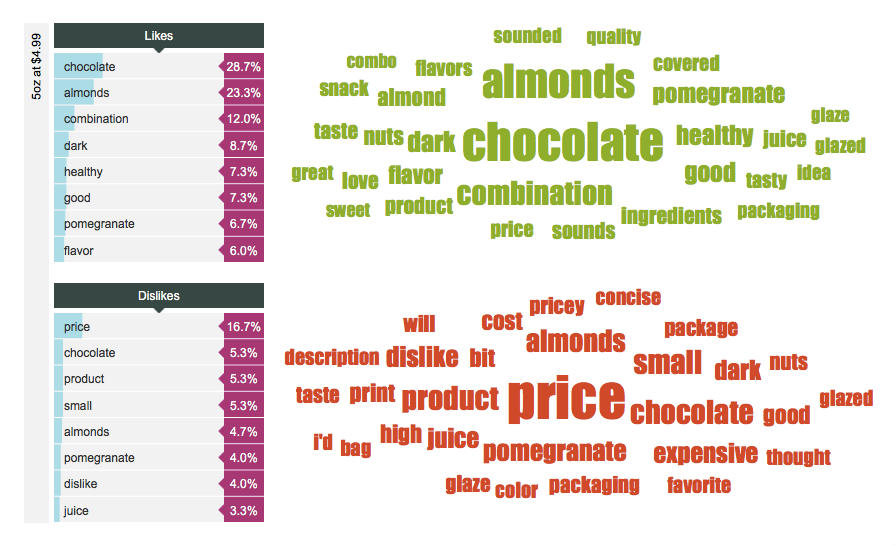 Key Word Clouds
Explore the key associations consumers made after viewing your creative.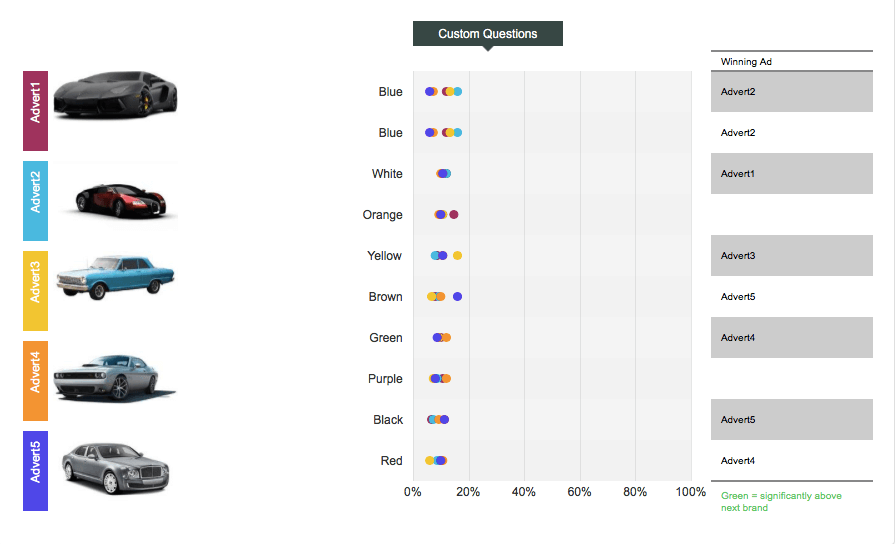 Custom Questions
Drill down even further by adding up to 3 single or multiple choice Custom Questions.
We keep our prices low by automating the entire research process from sample to survey.
While there is a basic price for each of our different research applications, you can customise your research project by changing the number and demographic of the people taking your survey.
Chat online
Get an instant answer.
Call ZappiStore
If you have a question, speak to a member of our team.